dear_prudence
so! i have a colouring appointment for my chest piece tomorrow, and i have been thinking that maybe i don't want it coloured after all. i love that people mistake my tatt for lace when it's poking out of whatever top i am wearing, and a lot of people have said that it looks really good just in black and white.
i was having trouble visulising it in colour, so today

binnessface
and i painted it in. obviously these colours are not exact, and the rendering isn't as pretty as it would be if it was done properly, but it just gives us an idea.
i should also say that if we leave it black and white, i'll get some rendering done to give it a bit more depth and texture.
but i'm asking for second, third, and twenty-fifth opinions - what do you think i should do*?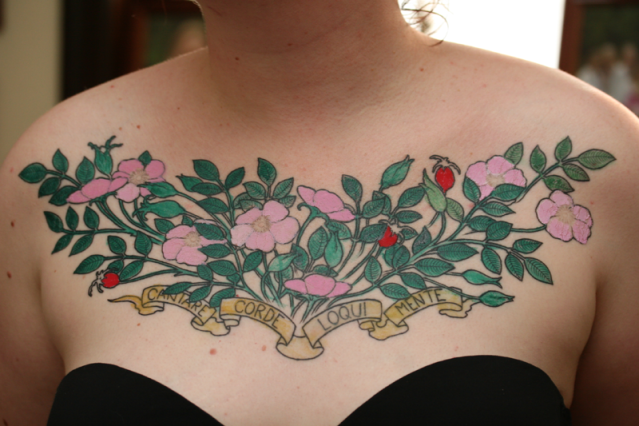 [
Poll #1514338
]
(*obviously i'm not going to make an important decision like this based solely on an lj poll, but i am interested in what you think)